The 9th session of the CRIHAP Governing Board kicks off in Beijing
chinadaily.com.cn | Updated: 2020-01-17 09:59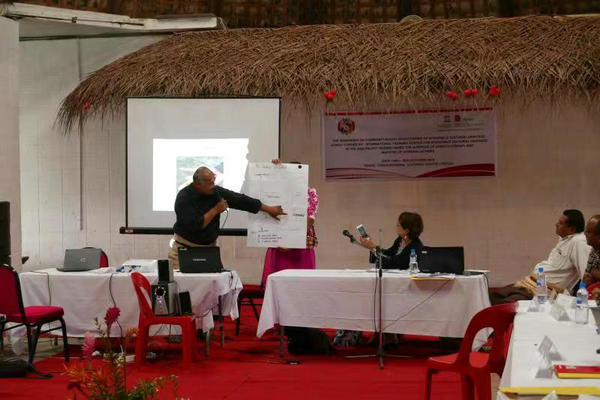 The International Training Centre for Intangible Cultural Heritage in the Asia-Pacific Region under the auspices of UNESCO (CRIHAP) held the ninth session of the Governing Board in Beijing on Jan 14.
China's Deputy Minister of Culture and Tourism Zhang Xu chaired the meeting. About 60 members and officers from the CRIHAP Governing Board, the Center Advisory Committee, the Ministry of Culture and Tourism of China, the National Commission of China for UNESCO, the UNESCO Representative Office in China, the UNESCO International Research Center for Intangible Cultural Heritage and International Information, and other organizations attended the meeting. Those at the meeting reviewed and approved CRIHAP's 2019 annual work report and 2020 annual work plan.
CRIHAP is a Category 2 UNESCO center. It was established in 2012 in Beijing, according to the agreement signed by the Chinese government and UNESCO. It is responsible for providing intangible cultural heritage capacity-building training to countries and regions in the Asia-Pacific region.
In 2019, CRIHAP held 11 intangible cultural heritage capacity building training courses in Uzbekistan, Fiji, Thailand, South Korea, China, Vietnam, Bangladesh, the Philippines, and Mongolia.